Nekretnine Podgorica – Three bedroom Lux apartment for rent
Location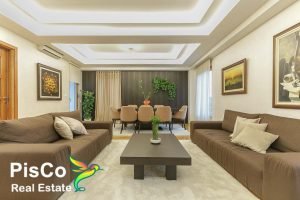 The apartment is located in the "Nikić" building, which is considered one of the best in Podgorica. Very high-quality building with apartments that exude comfort, luxury and safety. The beautiful view of the river "Ribnica" from the terrace of this property contributes to the overall positive impression. The building was built a few years ago and is located 100 m from the "Hilton" hotel. The entrances are clean, neat and almost flawless.
Interior and design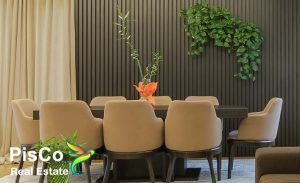 The apartment is equipped with the most modern equipment, starting with a multisplit heating and cooling system, video surveillance, alarm systems, fire protection, etc. The square footage is 150m2 and only the living room is 40m2. Large openings let in more than enough light. The apartment is furnished stylishly and with taste, selected materials and furniture. Indirect lighting, stylized walls and floors made of quality oak parquet make you feel really comfortable. The kitchen is done in a light shade and made of kerok material, which is outstanding both in terms of design and ease of cleaning. Recently, it is very often used for work surfaces. The furniture is also completely new and almost every piece is branded and beautifully integrated into the ambience.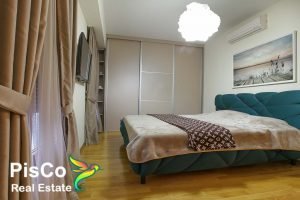 Of the rest rooms, there are three bedrooms, one of which is a large double and two smaller ones for children. There are also two large bathrooms and one guest toilet. The master bedroom has its own bathroom. From the living room you can go out to a large terrace with a wonderful view of the park, the river and the city center. Staying in this area, we can say that whoever decides to rent this property will enjoy full comfort.
Terms of issue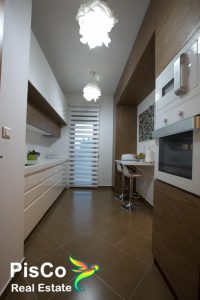 It is rented for a period of one year or longer, and our agency will do its best to provide you with access to this property if you want to view it. In any case, you can register via our form[maxbutton id="9″] or simply call for more information we will be happy to provide. All the photos of this property as well as the video were done by our agency, because we care about quality. If you like our work, you can send us your real estate via the form [maxbutton id="1″]