piscorealestate@gmail.com
SOLD
100,800€ - Apartments
One- and two-bedroom apartments on the seafront (5 similar with different prices)
Location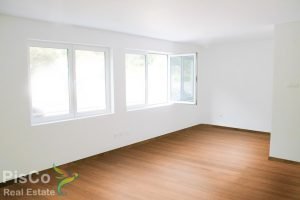 The apartments are located within a beautiful residential area in Petrovac. The picturesque bay, surrounded by olive groves and pine forest, is an ideal location for people who love a peaceful, but also luxurious life . It is only 17 km from Budva, 47 km from Podgorica and Podgorica airport, and 38 km from Tivat airport. The apartments are 350m from the sea , and the city center is very close . In the immediate vicinity there are shops, business premises, hotels, and in the city itself you can find free parking. There are a large number of historical sites in Petrovac, as well as beautiful beaches, restaurants and entertainment venues on the Riviera itself.
The interior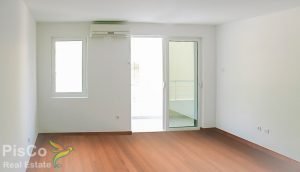 The apartments are 64m2 and 65m2 in size with a partial view of the sea. The residential complex offers everything for a pleasant stay throughout the year . Each apartment is equipped with an electric boiler – you will have no problems with hot water at any time of the year. All apartments are equipped with air conditioning. The management company provides quality service , smooth operation of all communication and engineering systems, as well as maintenance of cleanliness and order in the complex . For those who want, there are additional services that will increase the comfort of your life. The investor ensures the safety of residents and their vehicles . All apartments are built according to a modern design using the latest technology and modern materials. This complex meets the strictest requirements of European construction standards.
Our opinion
Security, excellent air, a beautiful view and proximity to the sea make the complex a pleasant place to stay and relax. And as for the ratio of price and quality – this is one of the best offers in Montenegro that we have come across in Petrovac so far.
Terms of Sale
Selling for cash. Prices are from 81,620e to 110,390e , depending on the number of floors. Pisco Real Estate agency will be happy to show you this property or provide additional information if you like it. Contact our agent.