R E N T E D
250€ - Apartments
Two bedroom apartment for rent at Old Airport for rent
Location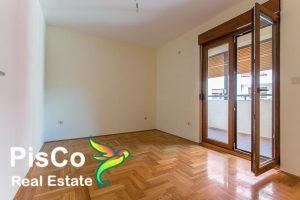 The apartment is located between the main boulevard at the Old Airport and the Franca shopping center . Near the apartment there are numerous small shops as well as two large hypermarkets also primary schools, kindergartens and a health center. In our opinion, this location is remarkable because there are more and more buildings in the surrounding area day by day.
In front of the building where this apartment is, you have a large parking lot, also the building has a security system (cameras), an elevator … The building looks generally new.
Interior
The apartment is for rent semi-furnished, which includes a kitchen with fittings and a bathroom. This apartment has two terraces one large and one small which are closed by blinds.
Terms of sale
The apartment is rented for cash with standard agency terms, and our agency is here to present you this property and provide additional information.[maxbutton id="20″ ]
Karakteristike