R E N T E D
350€ - Apartments
FOR RENT One bedroom apartment in City Kvart 50m2
Location
The apartment is located at the entrance to Sicily in the City Kvart, a very popular location in Podgorica, and generally, the building itself is in a good location positioned. Everything is absolutely one step away from your apartment (markets, bakery Siciljia, cafes, restaurants, large hypermarket Voli …), and we also have two shopping malls that are a minute away from your apartment.
Interior and design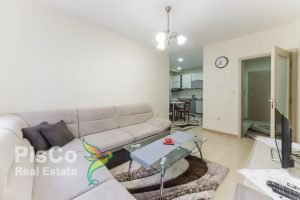 The apartment is well equipped with relatively new things, and is located on the third floor. The apartment has a large living room and dining table as well as a kitchen. It is a great bedroom as well as a bathroom that has absolutely everything.
Terms of issue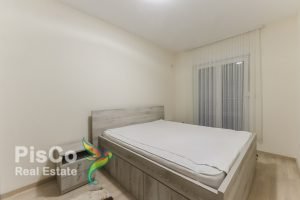 The apartment is for rent for a minimum of one year at the request of the owner, and it is mandatory to give a deposit at the very beginning (the deposit is in the amount of one monthly rent) and rent. It is mandatory to sign the contract for a minimum of one year and you can pick up the keys immediately after signing the contract. If you liked this property contact us for more information.

Karakteristike