R E N T E D
350€ - Apartments
FOR RENT One bedroom apartment in Zagoric near the Piramida hotel 55m2
Location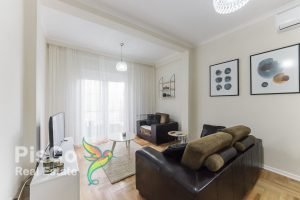 The apartment is located in the house near the hotel Piramida in Zagorič and the whole apartment is separated from the entire house. Also, the location is not bad, it is relatively close to the city center, the Stari Aerodrom, Masline… Right next to the house, there is a supermarket, and nearby there are bakeries and other markets.
Interior and design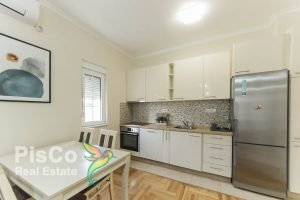 The apartment is nicely furnished and very comfortable, the living room is really big and has nice furniture as well as a smart TV. There is also a dining table with chairs as well as a kitchen with all kitchen elements. The long hallway takes you to all rooms, the same hallway has underfloor heating, and also underfloor heating is installed in the bathroom and kitchen. The bedroom has a large double bed and a closet in the bedroom you have a radiator that works on the basis of central heating. The bathroom is fully equipped with all the necessary things.
Terms of issue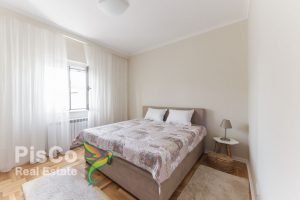 The apartment is for rent for at least a year at the request of the owner, and it is mandatory to give a deposit at the beginning (the deposit is in the amount of one monthly rent) and rent. It is mandatory to sign a contract for at least one year, and you can pick up the keys immediately after signing the contract. If you liked this property, contact us for more information.
Karakteristike