R E N T E D
200€ - Studio apartment
FOR RENT Studio apartment on Tuški put | Podgorica
Location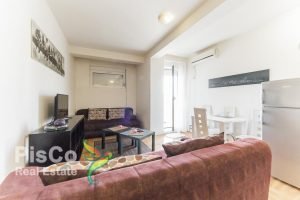 The apartment is located in the building where Ogi cafe is on Tuški put. Very nice location for living because you have peace and nice view right on the main street. In the same building, there is a market only on the courtyard side, and a few minutes from your building is a large market Lakovic.
Interior and design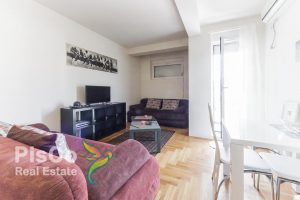 The apartment is nicely arranged and quite comfortable, it also has a lot of places to sit and sleep. Beautiful living room with two sets and plasma TV, then there is a dining table with chairs, as well as a kitchen with all kitchen elements. There is also a bathroom that is fully equipped with all the things you need.
Terms of issue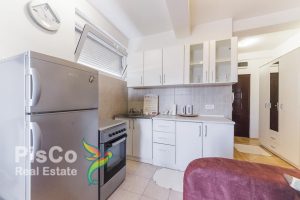 The apartment is for rent for a minimum of one year at the request of the owner, and it is mandatory to give a deposit at the very beginning (the deposit is in the amount of one monthly rent) and rent. It is mandatory to sign the contract for a minimum of one year and you can pick up the keys immediately after signing the contract. If you liked this property, contact us for more information.