Bulevar vojvoda Stanko Radonjić, Pobrežje, Podgorica, Podgorica capital, 81108, Montenegro
R E N T E D, Rent
200€ - Apartments
Furnished one-room apartment on Tuško put 47m2 for rent
Location
The apartment is located at Bulevar Stanka Radonjića 53, on Tuško put. It is a quiet area, and nearby there are supermarkets, a primary and secondary school, two hypermarkets, Extra Retail Park, Gintaš market and Mall of Montenegro shopping center.
Interior and design
This one-room apartment of 47m2 is solidly furnished. The living room is completed with a corner set as well as a chest of drawers with a TV and a lamp, in the extension there is a dining room as well as a fully equipped kitchen. The bedroom has a large double bed and wardrobes. The bathroom has a bathtub and a washing machine. The apartment is air-conditioned and opens onto a terrace.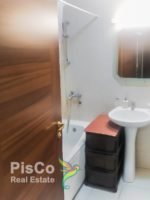 Terms of release
The apartment is rented for a minimum of one year at the owner's request, and it is mandatory to give a deposit (the deposit is equal to one month's rent) and rent at the very beginning. If you like this property, contact us for more information.