piscorealestate@gmail.com
SOLD
91,065€ - Apartments
Two-Bedroom Apartment 60,71m2 in Bar – New New New
Location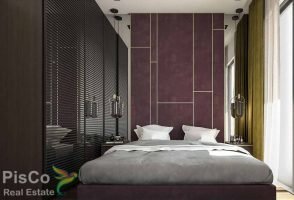 The apartment is located in a quiet location in Bar on the first line to the sea, only 500m from the city center. The complex, in which the apartment is located, is  modern and very luxurious near the highway. This location is very exceptional because during the year this place has the most sunny days in Europe, and on the other side there are hills and mountains that contribute to extremely clean air. It is well connected with other parts of the city, and the public transport network passes through this part. The apartment is ideal for a family or for people who like quiet places, and if they like to go out, the city center is very close. The nearest airport is in Podgorica, about a 40-minute drive away.
Interior and exterior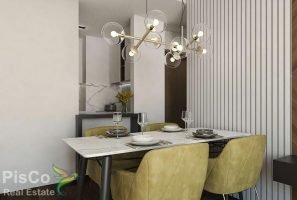 The apartment has 60,71m2: big living room with kitchen and dinning room, 2 bedrooms, 1 bathroom and 1 toilette, terrace. The building has a building permit, and in the meantime the use permit will be ready. Completion of the building is planned for the end of 2020. The most modern standards and design are applied in the construction of the building. On the outside of the building it is done an insulation with 8 cm thick styrofoam  and the most modern ventilated facade. The entrance is very spacious with a ramp for the disabled people. The building is equipped with high-quality KONE elevators from a Finnish manufacturer. Intercoms and video surveillance are also within the building. Each apartment has air conditioning and free parking space around the building. There is a possibility of buying a garage space at a price of € 10,000. The apartments are oriented with a sea view and the mountain view.
Our opinion
We are happy to recommend this apartment because it is built to the latest standards. We are amazed by the design that suits all generations and different lifestyles. We think that this is a very interesting project for those who like to live in quiet places, and at the same time, to have everything at hand nearby, and that, if they want to spend time, all city events are only 500m from them. This location is very attractive and the building is located close to large institutions and facilities. Therefore, we believe that this property will satisfy many tastes.
Terms of sale
Sold for cash. Pisco Real Estate agency will be happy to show you this property or provide additional information if you like it. Contact our agent.