One bedroom luxury apartment for rent in Dalmatinska street 45m2
Location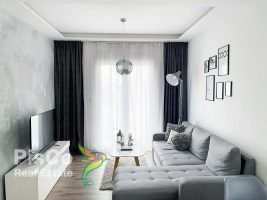 The apartment is located in Dalmatinska Street across from HDL Laković, the building is newly built and has a demit facade. Everything is at your fingertips, because the location is very good, the Bazaar shopping center and the City District are nearby, only 10 minutes away from you.
Interior and design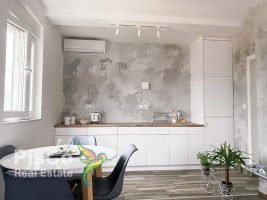 The apartment is well equipped, has everything you need, has a large living room with a large plasma TV, of course there is a dining room and kitchen that are absolutely new and nicely equipped. The kitchen has all the kitchen elements, and next to it is a small pantry with a vacuum cleaner, ironing board, iron and cleaning products. The apartment also has a large bedroom, and the bathroom in the room is a large double bed and a closet for storing things.
Terms of issue
The apartment can be rented for a minimum of one year at the request of the owner, a deposit in the amount of a monthly rent is required. If you liked this property, please contact us for more information.
Karakteristike