Location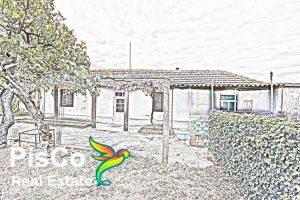 The house is located 750m from the main boulevard that runs through Stari Aerodrom. The street is quiet and wide enough for unimpeded traffic. The house is ground floor with a plot of 480m2. By visiting this property we found out that it's an older building, from 1963. What we particularly liked is that the building is preserved, and that with an adequate investment it can turn into a beautiful house. The proximate vicinity of the Stari Aerodrom makes this location very desirable. Basically, the building has 100m2 as it is in the list of real estate. The yard is really nice and is big enough for both parking space and for the rest. Nearby there is a health center, a market, a school, and, as we said, a very modern urban unit of the Stari Aerodrom.
Interior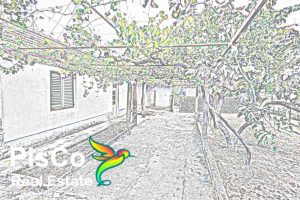 Considering the fact that this is an old building, what surprised us was the interior without humidity and in a good condition. Only a few months ago, tenants lived here. However, the value of this property can be seen in the fact that in this part, a higher level of ground floor can be built, and that the base of the house remains. Of course, there are some necessary armature reinforcement , but the terrain is very opportune for such actions. The house has proper documentation in the form of a building permit, which is rare.
Also, if you don't want more floors, the house can be adapted and made in a classical Mediterranean style and with only ground floor. In any case, we estimate that it takes around 15,000 euros to get a really nice corner for life. The house is enclosed on each side. Summing up the impressions about this property, we came to the conclusion that it has an excellent price-quality ratio, because the average square of the plot in this part is up to 130e / m2. The possibility of additional construction is facilitated by the fact of having a license, so that with a specific request, you could build a larger object.
Condition of Sale
Pisco Real Estate is an agency that will present this property to you at any time you like. Contact us if you would like more information or consulting on this topic.