Land for sale above Sveti Stefan
Location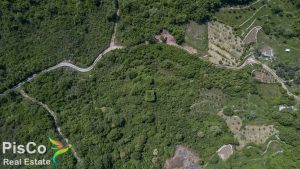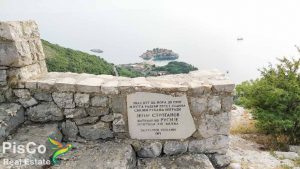 Real estate for sale in Montenegro – Land with an incredible view of the most beautiful part of the Adriatic coast, Budva Riviera. It covers an area of 5,328.00 m2 and is located on a hill above the beach Miločer and the famous Sveti Stefan. The plot is only 3 km from the sea. The land is full of greenery and olive trees. This would be perfect for building the perfect vacation home or small hotel or villa (s). The monasteries of Rustovo and Praskvica are nearby. The Praskvica Monastery was probably founded in the 11th century and is especially interesting as the starting point of the 3-kilometer-long Yegor Trail, built by the Russian Fr. Yegor Stroganov. Inside the Rustovo monastery complex, there is a small chapel with magnificent icons dedicated to St. Benedict of Nursia, as well as a newer wooden church in the Russian style, dedicated to the Romanov family. There is a road to the plot, a central power supply and a water source.
Our opinion
We liked the way the apartment was decorated, the location, as well as the good price for sale with top and quality materials according to modern standards. We were fascinated by the good and functional layout of the rooms, which are very well lit. Therefore, we can conclude that this property will satisfy many tastes that you will enjoy.
Terms of Sale
Sold for cash. Pisco Real Estate agency will be happy to show you this property or provide additional information if you like it. Contact our agent.