R E N T E D
450€ - Apartments
Lux two bedroom apartment for rent below Gorica 60m2
Location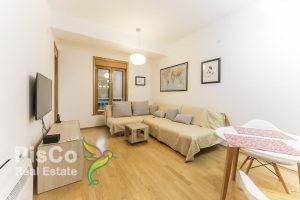 The apartment is located in a new building right behind the Youth Center, the building has a ramp so in front of the building you have a lot of parking spaces. Also included in the price, the apartment has a garage space which can be reached by elevator from the building. The location is phenomenal because this is the only part of the city where you have everything at your fingertips from banks, post offices, markets, cafes, restaurants, and only the promenade of the hills, which is only a few steps away from the entrance of the building. Gorica C is known for its peace, quiet and clean air, and also a great location because you are relatively close to other parts of the city.
Interior and design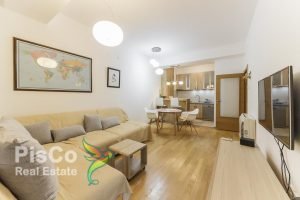 The apartment is nicely furnished, located on the second floor. In the apartment we have a large hallway that goes to G and takes you to other rooms, a smaller guest toilet is right next door. Large living room that is very spacious and has access to the balcony, and there is also a dining table with chairs and a kitchen that has all the kitchen elements and appliances and a bar. The apartment has two rooms, one of which is a bedroom with a double bed and a closet, and the other is a study with a desk and a closet (one closet for paperwork). We must mention that the apartment has air conditioning in each room, and at the very end there is a large bathroom that is fully equipped with new things.
Terms of issuance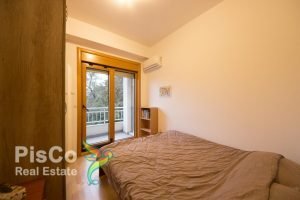 The apartment is rented for a minimum of one year at the request of the owner, and it is mandatory to give a deposit at the very beginning (the deposit is in the amount of one monthly rent) and rent. It is mandatory to sign the contract for a minimum of one year and you can pick up the keys immediately after signing the contract. If you liked this property, contact us for more information.