Luxury Penthouse for sale in the Rozino neighborhood in Budva (two identical apartments)
Location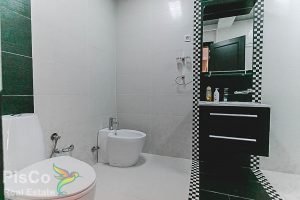 The apartment is located in the Rozino settlement, near important institutions in Budva. The building is located in a location that is well connected to all parts of the city, in the immediate vicinity of which there is a large number of retail stores, hair and beauty salons, gyms, bakeries, primary and secondary schools, as well as a large number of both smaller and larger super markets , grocers and fast food establishments. The apartment has 130m2. The building has a building and use permit. The building is habitable . Across the street from the building is a city parking lot that is free of charge , there is a possibility to purchase a garage space, price negotiable. The distance from the sea is about 1000m.
The interior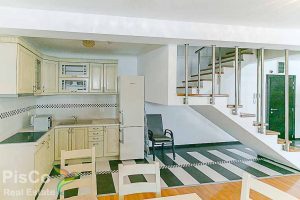 The building was built from the highest quality materials. The corridors are made of marble, the rooms have oak parquet floors of the first category. The apartments are fully equipped with wooden furniture of quality design . The kitchen is made with a combination of wood and leather. All equipment is stylish . Doors and windows are made of wood. The apartments have built-in air conditioners. The furniture is made of solid wood. There are zebra curtains on the windows. Access to the apartments is via the elevator with a coded card that is personalized. The penthouse has 2 bedrooms, a large living room with kitchen and dining room, one bathroom + one jacuzzi, as well as a large terrace with a beautiful view of the entire city .
Our opinion
We liked the completely decorated building with superbly equipped and designed apartments according to modernism standards. We were fascinated by the good and functional layout of the rooms , which are very well lit, as well as the good connection of the location with all parts of the city and important institutions in Budva. Therefore, we can conclude that this property will satisfy many tastes that you will enjoy.
Terms of Sale
Selling for cash. Pisco Real Estate agency will be happy to show you this property or provide additional information if you like it. Contact our agent.