SOLD
650,000€ - Houses, Villas
A unique luxury complex in Becici
Location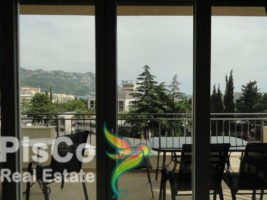 The village is much quieter than Budva, but you can reach the center of modern infrastructure on foot, if you want, the distance is about two kilometers through a picturesque area. The picturesque beach of the Budva Riviera – "Golden Pearl" is considered one of the most picturesque resorts in the world. Soft sand and a gentle descent into the sea, fresh wind and soft sun, water park and restaurants – some of the best on the coast are waiting for you in Bečići. Blue Flag – an international award given only to the largest, safest and most comfortable beaches and marinas. About two kilometers away is the famous Old Town of Budva – the tourist center of the country, where ancient architecture and modern entertainment intertwine: street theaters and restaurants, shops and nightclubs. This house offers a magnificent view of the mountains, the village and the sea. It is located 300-350m from the sea near the big hotels Splendid, Mediterranean, Iberostar, etc. only 15 meters from the main highway.
Interior and design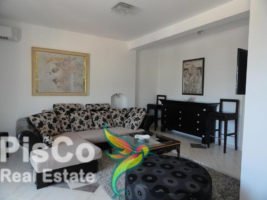 The house was built in a yard of 189 m2. Living area of 330 m2 + studio on the ground floor with bathroom + Urban and technical conditions for the construction of the third floor. All rooms are equipped with quality furniture and appliances. Each apartment has TV, air conditioning, Wi-Fi . This house has a huge potential for renting all year round. Modern materials were used in the construction: natural stone, marble, wrought iron fences. Underfloor heating and electrically operated blinds have been done. The house has 6 large apartments, each of which is a separate unit. There are sensor lights in all hallways. The house has 9 bathrooms, 7 balconies. All papers are neat and tidy 1/1. The yard is fenced; there is a unique access to the courtyard.
Our opinion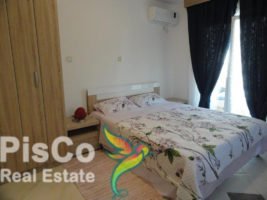 We are very satisfied with the house because it is a complex built with high quality materials. It is a complex located in Bečići on the main highway, and it is a 5-minute walk to Bečići beach. The complex is 2-3 km away from the center of Budva. What adorns this complex is the phenomenal view of the sea, hills and mountains. Tivat Airport is nearby, and Podgorica Airport is nearby. Except moreover, this investment can bring you income throughout the year because it can be rented out. Therefore, we believe that this investment will be very interesting for you and will satisfy your tastes.
Terms of Sale
Sold for cash. The Pisco Real Estate agent will be happy to give you any additional information regarding the house.