R E N T E D
2,000€ - Villas
A luxury villa is waiting for its tenant
Location
The location of this beautifully decorated and designed building of 330m2 is located close to Podgorica. It can be reached by car in about 10 minutes from the city center and is located on the stretch between Podgorica and Golubovac. This property is reached by a new wide four-lane boulevard. Turning off the road, we reach the property, which covers 2200m2 and is mostly surrounded by a large concrete fence 2.20m high. From the outside, the building looks very nice, a high-quality demit facade has been installed on the entire outer surface.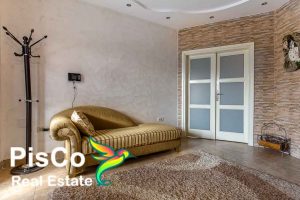 A large remote-controlled sliding gate lets us inside. In front, a yard made of large stone slabs alternating with grassy areas. A complete system for automatic watering of green areas with a timer has been installed, and for summer days there is also a specially designed summer house with a swimming pool. The pool is located outdoors and is about 15m long by 8m long. Beach furniture around the pool is available to future tenants, and there is more than enough of it. There is also a covered area with an outdoor open bar next to the pool. It really looks very impressive and well thought out.
The interior of the villa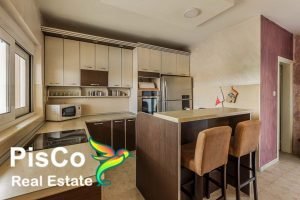 The house is entered through a large front door that leads us into a spacious hallway with stylish furniture. This room leads to the other rooms on the ground floor. A huge living room with a semi-circular corner sofa covers at least 40m2, then there is also a kitchen with a separate dining room, and a room for rest and entertainment is located in the extension. Of the rooms on this floor, we also have a wardrobe, a kitchen pantry, a laundry room, a storage room and a space where there are devices for heating water and a steam boiler. There is also a large closed garage from which you can go to the other rooms.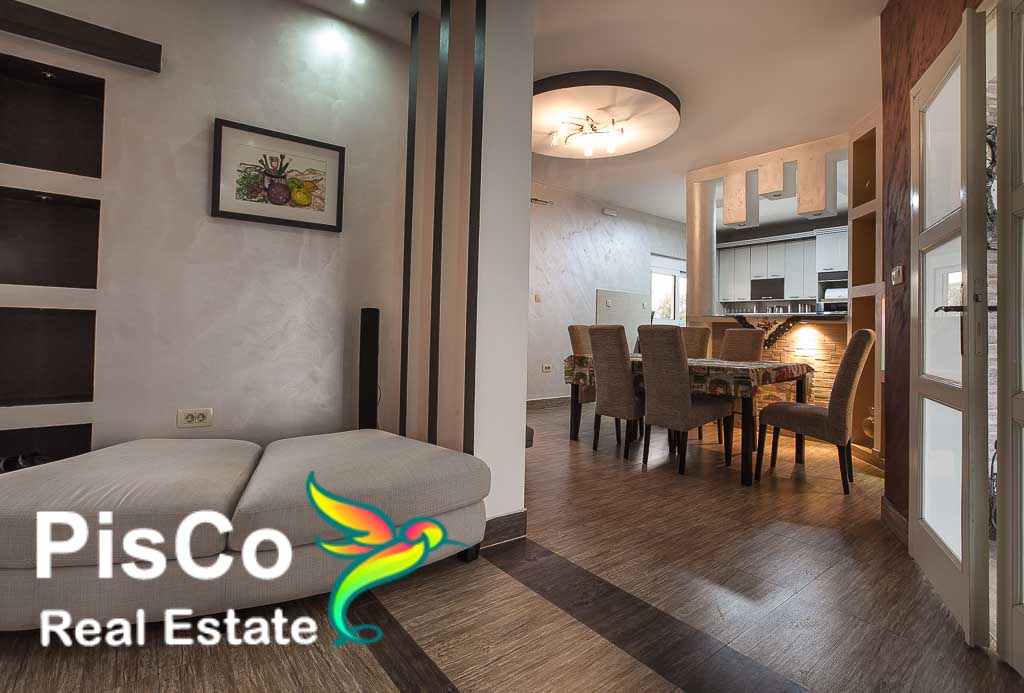 The house is equipped with all the most modern technical aids, starting with video surveillance, alarm, central heating with three types of raw materials, underfloor heating, modern sound system, indirect lighting and all the devices that are necessary for a longer stay. Really impressive.
The next floor is reached by wooden stairs, which have been given full attention, and the large skylight located on that part provides abundant light. The upper floor welcomes us with several bedrooms, some of which have separate bathrooms . All rooms are air-conditioned, and there are sliding blinds with electric lifters on the high-quality external locks.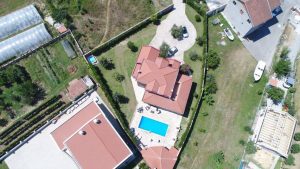 The entire space is equipped with all the little things you need, starting with bed linen, towels, and even kitchen appliances. Our impression while staying in this space was very positive, because we were convinced that the owner arranged this space with special care, in order to provide maximum comfort.
Conditions
This valuable property is offered for rent to interested parties. Our agency made an effort to present the property in the best possible way, because it deserves it. The professional photos you enjoyed while reading the description are our work and your property will receive the same treatment if you hire us. [maxbutton id="1″]