piscorealestate@gmail.com
SOLD
- Apartments
Studio apartments from 22.48 m2 to 42.36 m2 in Rafailovići – New building
Location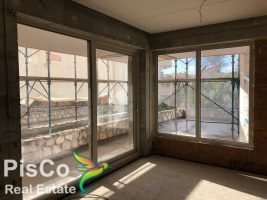 Studio apartments are located in a complex that is expected in 2021, which offers a beautiful view of the sea and hills in Rafailovići. It is a unique object that delights with its beauty and elegance. It is located near the highway a minute from the sea. There is an indescribable atmosphere of peace and tranquility here, where the mild Mediterranean climate is combined with fresh air coming from the mountains. The beach in Rafailovići is very spacious, sandy and pebble created for real enjoyment from where there is a beautiful view of the open sea. The building has a building and use permit. There are several markets nearby. Budva is 5-6km away, and the nearest airport is in Tivat.
Interior and Exterior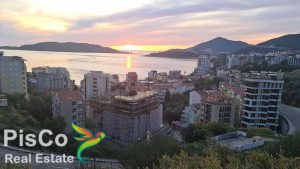 It is an urban city space in the spirit of the Mediterranean. The design of the building as well as the materials are in accordance with high principles in construction. In order to preserve the identity of the Mediterranean ambience, natural local building materials were used – stone for shaping the facade. The space will be enriched with greenery in an environment where you can enjoy under the olive trees. The complex has: reception, cafeteria, three levels of garages, garages with elevator, 3 elevators, GF + 9 floors, sea view and much more, which allows you a luxurious life. The grand opening is expected in the summer of 2021. Studio apartments range from 22.48 m2 to 42.36 m2. Garage spaces will range between € 15 and € 20 per hour, and individual garage spaces have an elevator (so-called car scissors), so 2 cars, one above the other, can park safely. The lift mechanism will cost approximately 2.5 hours/€ extra.
Our opinion
We liked the way the construction was planned, the complex and the ambience around the complex with lots of greenery, as well as the good price for sale with top quality materials according to modern standards. Therefore, we can conclude that this property will satisfy many tastes that you will enjoy.
Terms of sale
Sold for cash. Payment dynamics proposal:
I. installment 35% with the signing of the contract
II. installment 35% with the completion of rough construction
III. installment 20% with handing over the keys
IV. installment 10% with posting
Apartment prices vary from 1,950 €/m2 to 2,700 €/m2.
Pisco Real Estate agency will be happy to show you this property or provide additional information if you like it. Contact our agent.