R E N T E D
280€ - Apartments
One bedroom apartment for rent in Preko Morača near the school Sutjeska 45m2
Location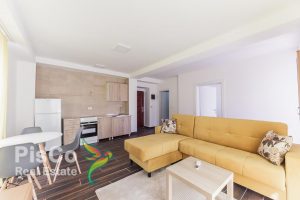 The apartment is in a great location behind the school Sutjeska in a newer building which is lined with demit facade. The apartment is located on the ground floor and in the vicinity there is a market, MUP, college, kindergarten, a lot of banks, post office … You also have a parking space so you do not have to worry about it.
Interior and design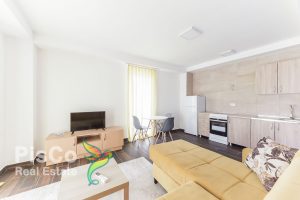 The apartment is nicely furnished, has a large living room with beautiful furniture, and there is a dining table with chairs and a kitchen that has all the kitchen elemelente. At the same time, the bedroom is beautifully equipped with a large double bed and a wardrobe, and at the very end there is a bathroom that has absolutely everything. We must mention that the apartment has 4 terraces that are smaller but enough to go out and drink coffee.
Terms of issuance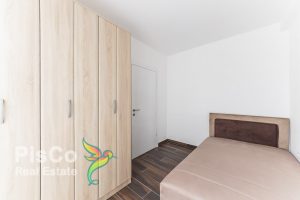 The apartment is rented for a minimum of one year at the request of the owner, and it is mandatory to give a deposit at the very beginning (the deposit is in the amount of one monthly rent) and rent. It is mandatory to sign the contract for a minimum of one year and you can pick up the keys immediately after signing the contract. If you liked this property contact us for more information.