R E N T E D
400€ - Apartments
One bedroom apartment for rent in Preko Morača Podgorica
Location
As for the location, in our opinion, this is one of the best locations in the city, because you are 5 minutes away in every part of the city. The city center is right there for you, as well as the attractive City Quarter , Momišići , Zagorič , Zabjelo , Blocks … Also, when it comes to shops, markets, banks, post offices, restaurants, everything is absolutely in your environment.
Interior and design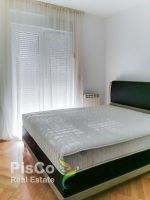 The two-bedroom apartment is fully furnished and has two bedrooms, one of which has a large double bed, and the other has a folding bed that comes as a double. In each room you have closets for your wardrobe, and there is also a large living room that has access to the terrace. Everything can be seen in the pictures because the apartment is absolutely the same as in the pictures. In addition to the living room, you also have a dining area as well as a kitchen that has all the kitchen elements.
Terms of issuance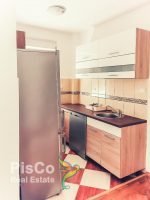 The apartment is rented for a minimum of one year at the request of the owner, and it is mandatory to leave a deposit in the amount of one month's rent. If you liked this property contact us for more information.

Karakteristike