Novaka Miloša Podgorica
SOLD
- Land
Urbanized plot in Donja Gorica on the main road toward Cetinje
Location of the plot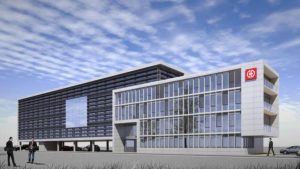 The plot Donja Gorica is situated in a line with business facilities such as "Namos", "Centrometal" and many more exclusive salons for cars and furniture. This part of the city is a real business zone. If you intend to open a large business facility with a good access this is the area for you.
The plot possesses a proper ownership and all the Urbanistic technical conditions necessary for the valorization of this area. The plot is on the surface of 3487m2. The permitted number of floors is P + 2 + Pk. The legislator foresees that it's possible to implement phase construction.
Our opinion
In our view, this is an extraordinary area for a business facility, because it's situated right next to the busy main road, and belongs to a developed and very successful business zone.
Pisco Real Estate is an agency authorized to sell this valuable property. Contact our agent.