A plot intended for the construction of tourist facilities at the most prestigious location Reževići
Location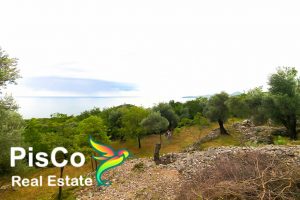 Only those who have never been to Montenegro don't know about this above all beautiful location. Slightly wavy land that descends towards the sea and a fishing area is an idyllic and beautiful place. The plot is right next to the main road so that future investors don't have to worry about the approach and availability of this valuable property. Regarding the investment opportunities provided by this location, the planning document is near completion and will soon be published. The plot is categorized for the construction of a tourist complex, which in our opinion is a safe investment.
There are also over 40 old olive trees on the plot, which make this place more unique.
Conditions of Sale
We only accept payment in cash but there's a possibility of an agreement with prospective apartments as compensation. Contact us for more information.