Novaka Miloša Podgorica
SOLD
120€ - Land
Plot for sale suitable for investment activity, vineyard or family house
Location-Plot Donja Gorica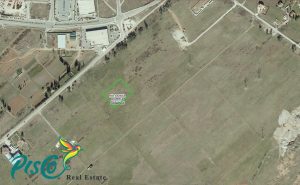 The plot is located on the road Cetinjski put bb, which is known as one of the most desirable locations if you plan an investment, opening a lounge, a factory hall, warehouse, and vineyard because this land is given to God for this type of activity. In the immediate vicinity of numerous furniture salons and the car salon, which tells you enough about a good position. There is also a reconstruction of the road that is only a few tens of meters from this site. The bypass road that will go around Podgorica just relies on this road. The plot is currently running a macadam road, but it's also easy to fix for a serious investor. They are sold in full.
As far as urban technical conditions, a family building is drawn up, and additional documentation can be obtained for conversion.
Conditions
It is sold for cash, but also a certain type of commutations considered, of course in agreement with the owner. For more details, we are at your disposal.