Location and purpose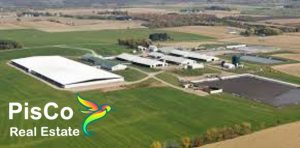 Plot of surface 2508m2, located in Pavlovine, is for sale. This area is categorized as a meadow of 3 category. This place becomes more and more interesting every day because it is located in the proximate vicinity of the bypass, which will be the main traffic core towards the sea and the north. In a direct conversation with the owner, we received information that this plot is intended for general purposes by spatial planning documentation. This would involve the construction of a facility up to 5m high, where you would not be obliged to pay for public utility. For someone who is thinking about some future economic activity, this seems like a good opportunity.
By inspecting the documentation provided by the owner, you can see a clean property right without any load or restriction. Contact us for more information.