R E N T E D
2,500€ - Business premises
Multifunctional office space of 300m2 suitable for office
Location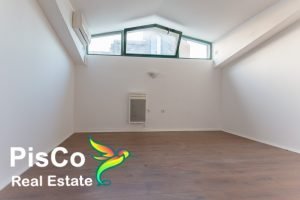 This office space is located in an attractive location near Blok 6. This place has a very good approach, enough parking space, and it's located in an urban area with plenty of facilities. It's located on the first floor. It's facing south-west, so it can be said that there's a lot of light.
Interior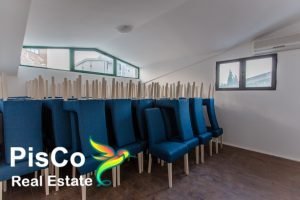 The office space that is offered for a longer period of time is very attractive for companies that want flexible space. It's divided into two large units. One is a space of some 170m2 which is a space without walls, while the other remaining of 130m2 is divided into offices. According to the owner, it's possible to adapt both of them in terms of partitioning and arranging in accordance with the needs of the future lessee. Modern infrastructure is installed, so we can find good communication links, modern electrical installation, air conditioning devices and other things. Floor is parquet, which is easy to maintain. There are also toilets that are divided into male and female units. There're enough of them and it's possible to add more, given the fact that this space can be a place of work for a large number of employees.
Conditions of Rent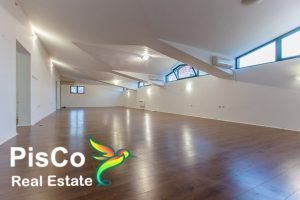 The rent is for a longer period, along with a monthly payment + VAT. Pisco Real Estate has been granted the right to represent, so if you're willing and interested, we'll be gladly at your service.