SOLD
102,000€ - Business premises
Location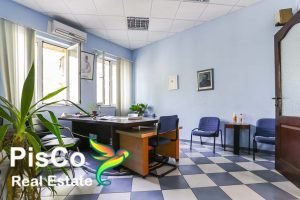 The property is located on the corner of Njegoševa and Hercegovačka Street. This is an apartment that has been already used as an office space. As far as its position is concerned,this location is one of the best in the city. Regardless of the fact that the city center is currently a bit neglected in terms of trends, but we believe that this will change rapidly in the near future. These locations are rare and unrepeatable. There is also not much offer in this place, which speaks of exclusivity and value. We see this offer as a valuable investment that will bear fruit. This area overlooks Njegoševa street, and its surface is 70m2.
Interior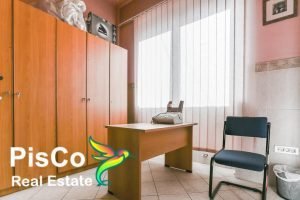 This space was once a dental and gynecological ordination. It is designed and centered around this activity. Quality tiles are placed for easier maintenance of hygiene, as well as complete installation for the needs of the office. This involves the supply of compressed air, water, electrical installations and other things. Also, the layout of the rooms is designed to be in accordance with the purpose, so there is a separate waiting room, two toilets, for ladies and gentlemen, an official part and a work section. In total there are 5 large rooms and a balcony.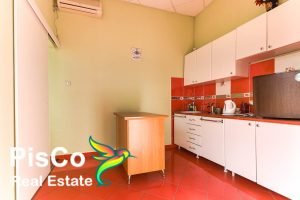 There's also a room for break for workers, a kitchenette along with inventory for the break. The outer locks are completely replaced, as well as the interior ones. From equipment, there are modern internet connections, video surveillance, alarm system and fire alarm system. Lighting is also in accordance with business purpose. Basically, a completely arranged space. If someone wanted to open offices, instead of the stated purposes, it would be easy to do so with minimal effort.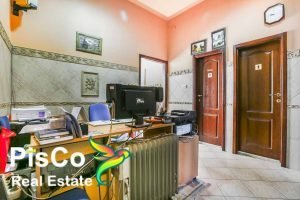 This space is sold empty, and the existing equipment is included in the price. On the outside of the building can be placed an advertisement that would be visible to a large number of people, due to a promenade that's there. Our estimate is that this is still an undestimated location and that it will very soon gain in importance so those who want to invest in buying this property will certainly benefit from the price increase. We will mention that the complete, stated space is registered as an office space.
Conditions of Sale
The property is 1/1 without any load and restrictions, and our agency has the exclusive right of representing. For more informations, we are at your service.