R E N T E D
260€ - Apartments
PRACTICAL ONE-ROOM APARTMENT FOR STUDENTS FOR RENT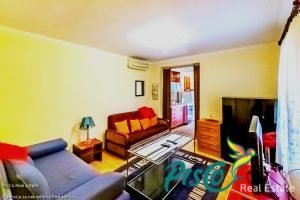 Location
This harmoniously decorated apartment is located in the street 18. July and is intended primarily for students. It is part of the house, but it certainly does not disturb the privacy of the tenants because everything is separate, which is an advantage.
Description
With all the things it owns, which are necessary for a beautiful life, this apartment is located in an extremely quiet neighborhood, which provides you with the security of a real home.
Also, a big relief is that all utilities except electricity are included in the price of the monthly rent. We really have no doubt that this will be a good choice for one of you.
Karakteristike