Dalmatinska Ulica Podgorica
R E N T E D
270€ - Apartments
Rent Two-room apartment Podgorica
Location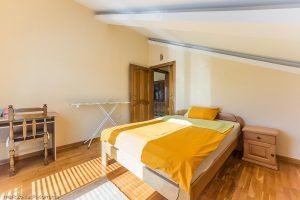 The apartment is located in Dalamatinska street near the "Lida" store, which is considered one of the most sought after in the city. This street is in demand because there is a lot nearby important institutions such as modern basic school, kindergarten, large shopping center "Bazar". The apartment is part of a large family house in which there are several apartments for rent, but it has a separate entrance, parking and separate meters for electricity and water. The building is covered with a demit facade and is very well built. The owners are long-term lessors, so they will always be at your service.
Interior and arrangement of the apartment
The apartment is huge, almost 80m2 , where the large living room with dining room and kitchen dominates. Lots of light, south side and a very neat apartment with all equipment, even bed linen and small inventory. We must say that this apartment, if we consider the ratio of price and quality, is really excellent . We are sure that you will feel very comfortable here.
Terms of release
It is issued for a period of one year, with standard agency conditions. Our team took photos of the apartment, so if you like our work, you can also advertise your property through our agency.
[wpforms id="1828″ description="true"]
Karakteristike