Nekretnine Podgorica – Three-room Lux Apartment of 170m2 ul. Atinska Gorica C
Location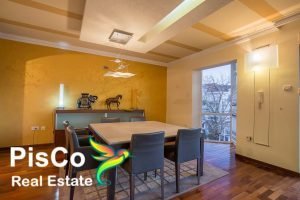 The apartment is located in a diplomatic neighborhood and is considered an elite, quiet and safe neighborhood. This entire area is under surveillance, so if you want peace and security, this is definitely the place for you. The proximity to the city center is a 5-minute walk away, so other parts of the city can also be easily reached. The apartment is located in a modern, low-rise building with a parking lot. Video surveillance and entrance hygiene are impeccable.
Interior and design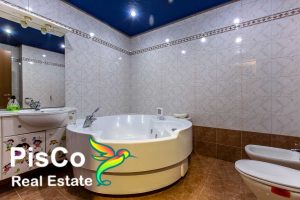 The area of 170m2 speaks volumes for exceptional luxury and comfort. The bedrooms are beautiful and spacious, of which the large master bedroom has its own separate bathroom with hydromassage cabin. This room also opens onto a large terrace that overlooks the green part of this complex. There are also several closets, storage rooms that are excellent for small things and wardrobe.
The multi-split heating and cooling system will help you feel comfortable both in winter and summer.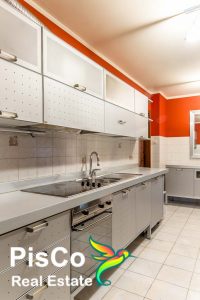 The huge living room that opens onto two terraces, and which is open along its entire length, seems sunny and bright. The kitchen is also large, with all appliances. The dining area is separate and comfortable.
Terms of issue
It is rented for a period of one year or less by agreement, and the payment is a deposit and the first rent. Feel free to contact us for more information.[maxbutton id="8″]