SOLD
325,000€ - Apartments
Spacious two-bedroom apartment 105m2
Location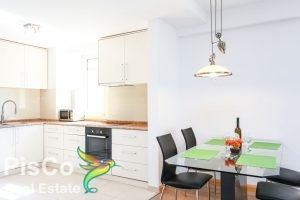 The apartments are located in an exceptional location near the main institutions in Budva. It is a complex on the main boulevard in Budva, just a few meters from the sea. Distance from the sea is about 100m. The building is  well connected with all parts of the city, in the immediate vicinity of which there are a large number of retail facilities, hairdressers and beauty salons, gyms, bakeries, primary and secondary schools, as well as a large number of small and large supermarkets. , grocers and fast food establishments.
Interior
The building is very high quality, officially awarded with 4 stars. The building and entrance are cleaned daily; there is a guard in front of the entrance; video surveillance is set up.  Great view from the balcony of the park and the city, and the beautiful sea view. The apartment has 105m2 and is very spacious.
Our opinion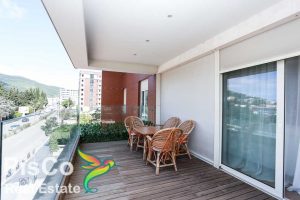 We liked the way the apartment was decorated, the location, as well as the good price for sale with superbly used materials for making the apartment. We were fascinated by the good and functional layout of the rooms, which are very well lit. Therefore, we can conclude that this property will satisfy many tastes that you will enjoy.
Terms of sale
Sold for cash. Pisco Real Estate agency will be happy to show you this property or provide additional information if you like it. Contact our agent.