CITY QUARTER PODGORICA
R E N T E D
350€ - Apartments
Style, functionality and a handful of colors – One-room apartment City Kvart
Location
City Kvart, a new urban neighborhood that calls for fun, leisure and radiates positivity. If you want to be close to urban events, if you like shopping, then this is the right place for you. The building is completely new, with a secure entrance. Good insulation of the building will save you money on heating.
The interior
The apartment, arranged as if it were its own, will surely attract you with its warm colors and quality rustic furniture. The furniture is made of solid wood, but very comfortable. The apartment is full of technical things, so the kitchen is unexpectedly large, with all appliances. A small pantry is also a great convenience, which will come in handy. The conquered dining room is another thing that is not common in these apartments.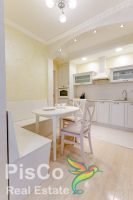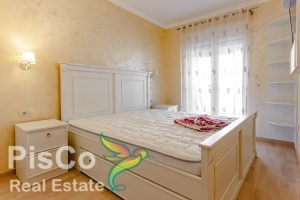 The bedroom is spacious with a massive bed, night lamps and of course a smart TV. A large wardrobe is also in the room and has plenty of space. The shelves are also there if you want to fill them with books or trinkets from your travels. We were really impressed by this apartment.
The bathroom is out of standard, which will make you even more happy. If you are looking for an apartment in the City Quarter, this one has no alternative in our opinion!
Terms of release
The apartment is rented for a minimum of one year, and our agency will help you in providing all the information regarding the apartment. Call us.
Karakteristike