Two bedroom apartment for rent Preko Morače 65m2
Location
The apartment is located Preko Morače near the Alpe Bar. This is a very good location with a large number of markets , shops , pharmacies , banks … You are only a few minutes walk from the city center . There are a large number of parking spaces near the building.
Entertainer i designe
The apartment is located on the second floor. The building does not have an elevator. The apartment is spacious and well used, has a large living room with comfortable furniture that faces the terrace, two bedrooms with double beds, functional and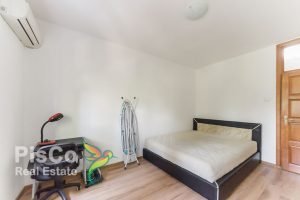 spacious closet located in the hallway, kitchen with all necessary elements, utensils and dishwasher. One bathroom that contains all the necessary things. The apartment also has two air conditioners, one of which is in the living room and the other in the bedroom.

Terms of issue
The apartment is rented for a minimum of one year at the request of the owner, a deposit of one month's rent is required. If you liked this property contact us for more information. [maxbutton id = "24"]
Karakteristike