Very nice apartment for rent in City Quarter
Location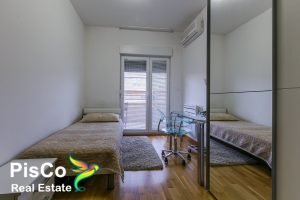 The apartment is located in the street Duke Masha Djurovic . The building is new, built a few years ago by the company "Zeta Gradnja" . The entrances are impeccable, the elevators too, although you won't need them here because the apartment is located at second floor . The position of the apartment is to the south so you will have a sunny space and plenty of light. There is enough parking for now and is not paid in this part. The building is also well insulated demit facade so expect electricity bills around 30-40e.
Interior of the apartment
Very functional and comfortable is what first comes to mind when it comes to this apartment. It is fully equipped , the furniture is of good quality and the complete apartment has been arranged to be even more comfortable and warmer. It has all appliances, as well as good internet and cable connection. We believe that the price is also correct given the current market situation . The owners are also very hospitable so they will be on hand if you have any additional requirements regarding the apartment.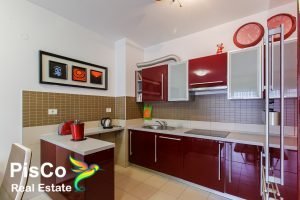 Terms of issue
The apartment is rented exclusively for a period of year a will be free from March 10 . The agency will make a contract and protect you from unwanted consequences when issuing. The presentation you watched was done by our team, so if you have a similar property for rent or sale, you can contact us via this simple forms . The key is with us!