Ecological Colors For Your Healthy Home
Ecological colors
Color selection is very important as they are a key thing in our home as they contribute to beauty , health and human mood . Also lately we can see that more and more brands are taking care of the environment. More and more of them are researching and finding solutions for healthier environments and products that will not impair the health of our space.
Wall paints

 Poor wall color choices can make a big difference to your daily life without even noticing it. Inside, the colors are filled with toxic substances that, when applied to the wall, evaporate and may have different human effects, such as asthma , allergic diseases , headache , dizziness, eye problem …
For all of these reasons, note the importance of choosing the colors that you will put on the walls in your home, especially in bedrooms. At least the things we do for our space tomorrow can bring us a lot of benefits. There is so little need for our homes to be healthy and beautiful . Find colors that are right for you and that will not harm you and your family and enjoy a healthy life.
We divide the colors into three groups, which are:
Intense colors

Neutral colors

Gentle colors
INTENSIVE COLORS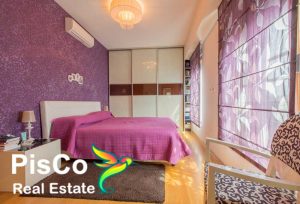 If we want to change the atmosphere in our rooms, intense colors or strong colors are used. However, when choosing intense colors, it is very important that the colors are carefully chosen because if not done from home we can create a cool and aggressive place or simply a bad place to stay.
Therefore, it is very important to remember that if colors do not blend well with the rest of the interior because they cannot exert their power, they can produce the opposite result from what you want. Our suggestion for wall tiling is that you do not need to tile multiple walls of the same room in intense colors, but only one wall .
Also one important factor when decorating a room, if we do not want to change the furniture we must choose a color that adapts to the furniture. We must state that intense colors are recommended in spacious rooms while pastel and neutral colors are recommended for smaller rooms.
NEUTRAL COLORS
 Neutral colors include white, black, gray, cream and the full spectrum of gray. All of these colors bring elegance and harmony and are easily combined with all other colors. Black, gray and white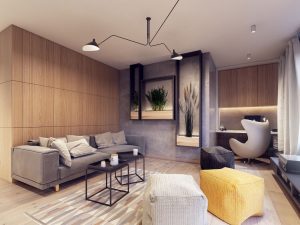 are colors that, if we know that we combine them well in our environment, can create an elegant and stylish look for your premises.
A clear example is if you choose black and white with these two, it is best to insert a gray color that will break that strong contrast between the two colors listed. In this case, the gray color of the room gives that elegant glow and metallic effect as it will show you the border between elegant and cool looking .
A very important thing with neutral colors is the similarity to the intense ones, they have a bad effect on smaller rooms because they can visually reduce the room because they are darker tones no matter what light enters through the windows.
PASTEL COLORS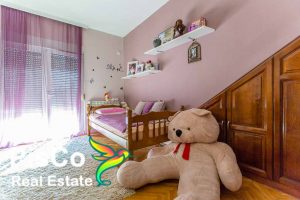 Pastel colors are ideal for moving small spaces as they create the effect of comfort, space and lighting. Also, they are similar to intense colors in that they can be combined with strong colors while creating a harmonic effect . At the same time, as for pastel colors, this does not mean that they cannot be used to cut large rooms .
On the contrary, they are ideal for spacious attics because they give that harmonious effect as with small rooms. In a combination of pastel and intense colors, you get one warm , cheerful , an energetic tone in combination with your furniture, you can tidy your attic exactly as you imagined it would look.
Eco-friendly colors for children's rooms
Each parent has the health of their children in the first place, so today, with the offer of furniture, wall paints, floor coatings and other items, great care is taken to ensure that everything is eco-friendly.
If you want to renovate your child's room, one of the first things that is recommended when it comes to this is to repaint all wooden surfaces with protective paint or oil. The color or oils that are best used for this are flax or hemp as they are free of toxic substances. In the case of small children, this is done with a wooden crib, windows, wooden doors or wooden toys, as this would put the children in their mouths.
Experts say it is best for children, for example, for carpets to be made of natural materials rather than synthetic fibers. Wool or cotton carpets will be much better synthetic fiber floor mats.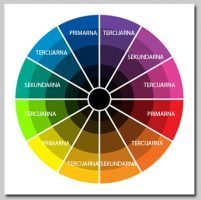 Children's room colors Acrylic colors are the most commonly used. They are water-soluble and very easy to maintain and, by the way, not toxic. With acrylic paints it is a very good thing that they are hard to yellow or fade and are usually in matt or semi-gloss. Before applying these colors, a certain surface should be well sanded and smoothed. The last thing you did about these colors is to apply the paint two or three times on that surface.
Also related to windows, we recommend curtains that will again be made of some natural materials like cotton , hemp , wool … The curtains serve to block and protect children from strong sun rays which, if very strong, can be harmful to children.