Two-bedroom apartment of 83 m2 in the city center
Location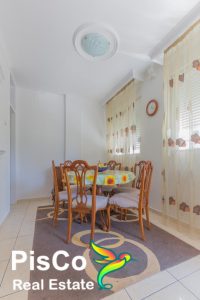 Downtown is becoming more and more popular as it should be, so we are also seeing a rise in property prices in this area recently. This place is located just 300 m from the main town square in the famous building "Metalka" . This location offers many advantages, starting with good communication to other parts of the city, close to all major institutions, schools, kindergartens and large markets. Also for those who are thinking of possibly renting out this property, the proximity to "Old Town" , which is extremely popular with tourists, makes this property even more enticing.
Interior decoration and schedule
The interior design is designed to make you feel very comfortable and lack space. All rooms are large in size , dining room separated from living room and kitchen, large bedroom, large bathroom. The entrance hall is also large and spacious, and despite the fact that there is a large built-in closet, there is more than enough room to move around.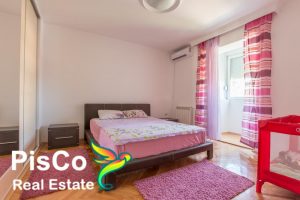 The fact that the apartment has been renovated , though not completely, will certainly delight future buyers. kitchen. The walls were also made in modern wall technology . Indeed, this space looks bright, fresh and cozy. The apartment is for sale with complete furniture that is quality and comfortable. A pair of new US closets is also almost installed. All in all an excellent space to look at.
Please note that this building has four floors and no elevator , and this property is located at the beginning of the building toward the Hilton. The apartment is facing east – west. Also in the basement of this apartment there is 8m2 of space available for future owners of the apartment.
Terms of sale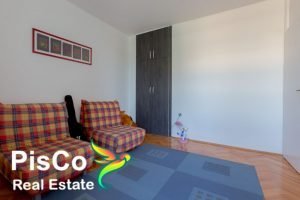 This property is for sale for cash, but some of the interesting small-space condos are also in circulation . In case you want to schedule a visit we will be at your disposal. Pisco Real Estate is an agency that takes care of its clients. If you also want to find out how much your property is worth or you want to offer your we will be here for you. [maxbutton id="24″ ]