Two-bedroom apartment for sale at the Old Airport
Location
Old Airport is a location that is increasingly moving its boundaries toward the city and further south. New buildings are emerging and satisfied customers are recognizing the ever-expanding location. In the last few years, a large shopping mall has been built, and a large health center has already existed, elementary school and kindergarten . There are also two large hypermarkets nearby. The apartment we offer is in a new building that was designed for MUP officials.
The building's location is outstanding, with good access, large parking and is already habitable . This apartment is completely finished.
The building looks good on the outside, it can be seen from the eye that it is well built. The entrances are spacious and with two lifts of excellent quality. This is the only building with two lifts of recent construction.
Interior and design
The apartment is not furnished and as such is for sale. What we've noticed is great functionality , layout of rooms as well as light because it is facing south . There is also one fact in our eyes that is the view. You are literally given a view of the landscape almost to Skadar Lake, as there are no buildings on the south side but all low houses. The balcony is not too big but more than enough.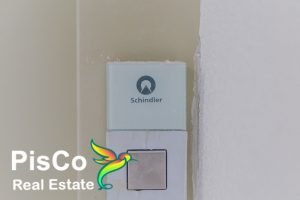 We checked the quality of the joinery and we can say that it is of good quality, the front door is blind and the exterior locksmith is pvc . The floors are tarket , of pleasant shades. Other rooms have good quality ceramics. With the of our photos that we do even for non-occupied apartments, you can confirm all of the above.
Terms of sale
The apartment is for sale in cash , the properties are off, and our agency is here to present you this property and provide you with additional information.
PisCo Real Estate is the agency that makes the difference that you can convince yourself by offering us your property for advertising.