R E N T E D
250€ - Studio apartment
Nicely furnished studio for rent in City Quarter 33m2
Location
The apartment is located in the building where the Kernel store is , right across from the Hunter cafe . It is also a new building lined with a demit facade. City Quarter is otherwise known for having everything at your fingertips and not far from 2-3 minutes from the building.
Interior and design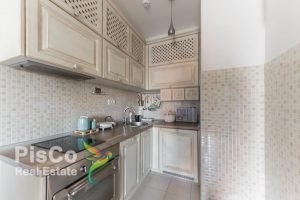 The studio is nicely equipped and has a living room in which you have a sofa that is, which also has a wardrobe and TV , as well as a kitchen that is absolutely equipped. There is also a dining table there with chairs and of course you have access to a beautiful large terrace where you also have a small table and chairs. At the very end, let's say that the bathroom is perfectly arranged and has absolutely everything, as well as that the apartment is oriented towards the main street and is located on the fourth floor.
Terms of issuance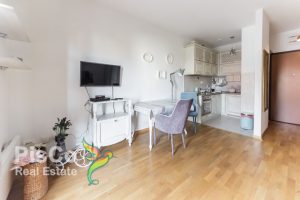 The studio is rented for a minimum of one year at the request of the owner, and it is mandatory to give a deposit in the amount of one monthly rent. If you liked this property contact us for more information.
Karakteristike