Exclusive three bedroom apartment on the Zavala peninsula within the exclusive Dukley complex
Location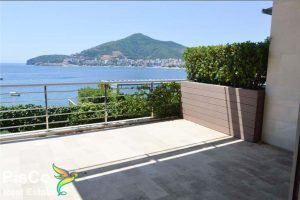 Sheltered in a Mediterranean forest of cedar, palm, cypress and olive trees in the heart of the Montenegrin Budva Riviera, Dukley Gardens is the newest and most anticipated, premier residential building. Sophisticated coastal complex on the picturesque Zavala peninsula with panoramic views of the cobalt sea, magnificent mountain peaks and the enchanting old town district of Budva from the 15th century; one of the oldest settlements on the Adriatic. With an environment that rivals neighboring Italy and Greece due to its natural beauty, coastal sights and historical charm, Dukley's modern, environmentally conscious design combines refined materials, spacious floors and state-of-the-art technology. All the necessary infrastructure and facilities such as a local market, shops, school, sports and recreational facilities are nearby.
Interior and Exterior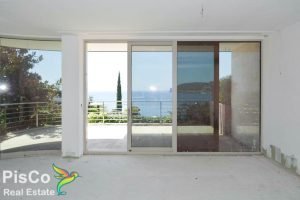 Enhanced by advanced infrastructure, comprehensive services, a private beach and an elegant marina of 300 berths, this safe and exclusive residential enclave is the last word in sophisticated coastal life. The apartment has a total area of ​​about 167m2 and contains three bedrooms, kitchen, living room and dining room, large terrace and three bathrooms. It takes about two minutes to walk to the sea.
Our opinion
We liked the way the apartment was decorated, the location, as well as the good price for sale with top and quality materials according to modern standards. We were fascinated by the good and functional layout of the rooms, which are very well lit. Therefore, we can conclude that this property will satisfy many tastes that you will enjoy.
Terms of Sale
Sold for cash. Pisco Real Estate agency will be happy to show you this property or provide additional information if you like it. Contact our agent.