FOR RENT One bedroom nicely furnished apartment near the Vizier's Bridge Podgorica 59m2
Location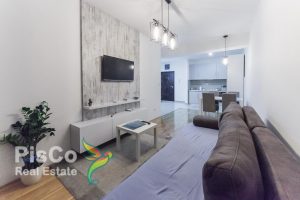 The apartment is located in a new building that has a demit facade, right next to the Vizier's Bridge. Extremely good location because you are only a few minutes away from the city center, and there is a market in the building, as well as the stadium of Buducnost, Gorica Hill for walking and sports, the gas petrol is a minute away from you.
Interior and design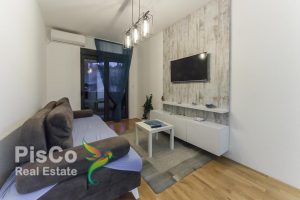 The apartment is nicely furnished and quite large and has absolutely everything you need for life. The apartment has a living room with nice furniture and smart TV, there is a dining table with chairs and a kitchen with all kitchen elements and appliances. The bedroom is spacious and has a double bed and a wardrobe. From the living room, you have access to a balcony overlooking the hill Gorica. At the very end, there is a bathroom that is equipped with absolutely everything.
Terms of issue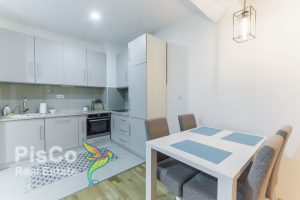 The apartment is for rent for a minimum of one year at the request of the owner, and it is mandatory to give a deposit at the very beginning (the deposit is in the amount of one monthly rent) and rent. It is mandatory to sign the contract for a minimum of one year and you can pick up the keys immediately after signing the contract. If you liked this property contact us for more information.

Dodatne informacije