R E N T E D
200€ - Apartments, Business premises
FOR RENT One-bedroom semi-furnished apartment in Stara Varoš 47m2
Location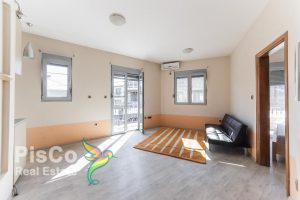 The apartment is located in a beautiful house on the main street in Stara Varoš in a great location because the other locations are generally 5-10 minutes away from the apartment. With the apartment you get a parking space, and also just a minute from your building is a small market that is quite sufficient for basic things.
Interior and design
The apartment is semi-furnished and is located on the first floor. The apartment has a sofa in the living room, kitchen, bedroom with double bed and closet, and of course, there is a bathroom that is fully furnished. The apartment can be rented out as well as business premises, and it can also be fully equipped for living.
Terms od issue
The apartment is for rent for at least a year at the request of the owner, and it is mandatory to give a deposit at the beginning (the deposit is in the amount of one monthly rent) and rent. It is mandatory to sign a contract for at least one year, and you can pick up the keys immediately after signing the contract. If you liked this property, contact us for more information.
Karakteristike