Nikca od Rovina, Podgorica, Capital Podgorica, 81101, Montenegro
R E N T E D
650€ - Apartments
For rent – duplex apartment of 110m2 in the part of town via "Morača"
Location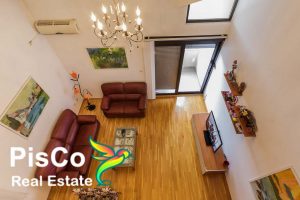 The apartment is located in a very desirable location in the part of town over "Morača". All important institutions can be found there, starting from elementary schools, kindergartens, faculties, and state institutions. This part of the city is very urban, and other important parts can be reached in less than 5 minutes. For this reason, you will save on transportation and time. The apartment is located in a new building with a separate yard, parking and complete privacy. There are only four apartments in this mini building.
The interior of the property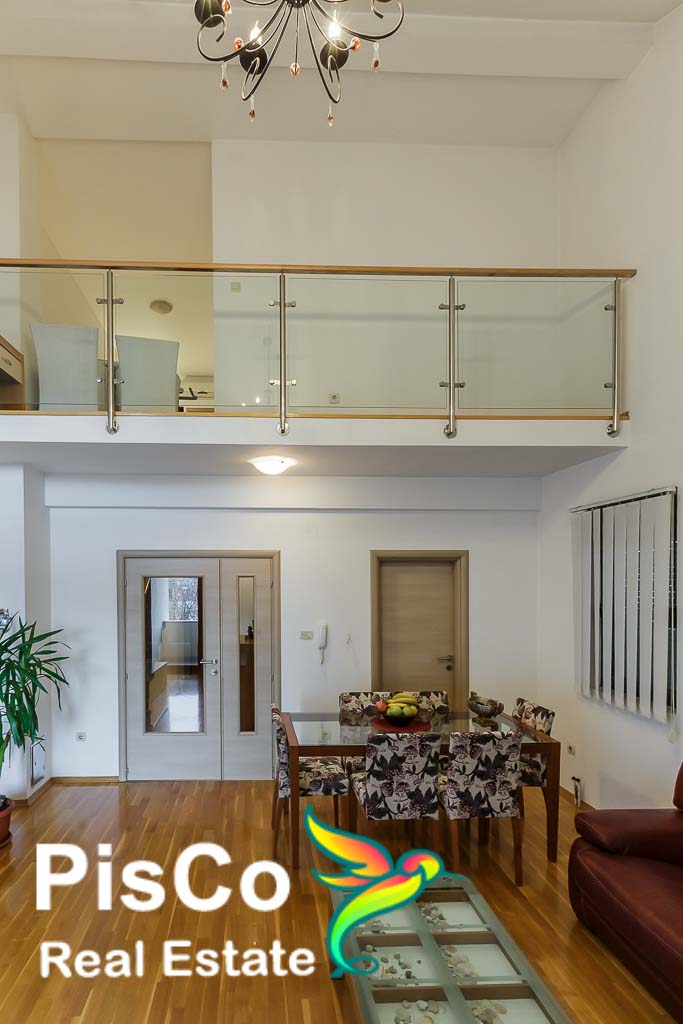 This property is a good example of how to use natural light for lighting. Large openings let in daylight and warm the rooms. The apartment is designed on two levels, the lower one for daily activities and the upper one for rest. The large living room that overlooks the upper level gallery looks imposing, so you will feel very relaxed in this large space. The furniture is of high quality with no signs of use. The apartment is fully equipped, so you only need to pay monthly expenses and rent for living.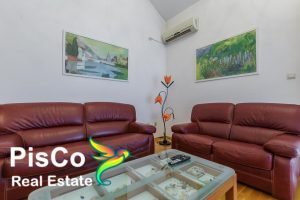 Professional photos of this apartment were made by our agency, and if you also have a property to offer for sale or rent, we will make a similar presentation for you with paid advertising. [maxbutton id="8″]
Terms of release
This real estate is rented for a period of one year, and for longer there are possibilities and agreements in terms of price correction. Pisco Real Estate agency will do its best to be a valid mediator in this relationship between tenant and landlord, so please call us for any additional information.