R E N T E D
260€ - Apartments
One bedroom apartment for rent at the Old Airport near Sicily 41m2
Location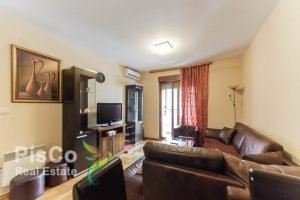 The apartment is located just above the Sicily bakery, on the second floor of a newer building. There are a lot of cafes, markets, as well as a shopping center in the vicinity, and most importantly to have a Aroma market that works 24/7 .
Interior and design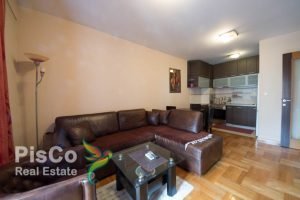 The apartment is well equipped with a beautiful living room where you have access to the terrace and a beautiful leather sofa with plasma TV , in addition to the living room there is a dining table with chairs and a kitchen that has all kitchen elements and all appliances (dishwasher, refrigerator, microwave …). In addition to these rooms, there is also a bedroom which is beautifully equipped with a large double bed and a wardrobe, not to mention a bathroom that has absolutely everything you need.
Terms of issuance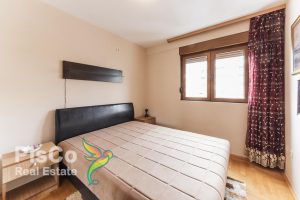 The apartment is rented for a minimum of one year at the request of the owner, and it is mandatory to give a deposit at the very beginning (the deposit is in the amount of one monthly rent) and rent. It is mandatory to sign the contract for a minimum of one year and you can pick up the keys immediately after signing the contract. If you liked this property contact us for more information.