Novaka Miloša Podgorica
SOLD
- Houses
House for sale near shopping mall "Delta"
Location and approach
The house is located at the currently most desirable place in the city, which is near Delta. That part of the city is in the expansion and everything shows that it's going to stay like that. But that doesn't mean that you won't have peace if you buy this property. Namely, the house is in a quiet, inhabited part, although the shopping center is only a few hundred meters away. It's located on a plot of 400m2 with beautiful approach, lawn and cultivated yard.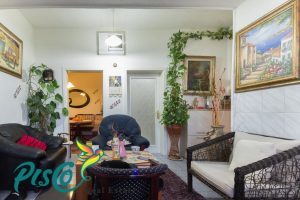 The house is ground floor, well-done, in a mediterranean classic style, with a roof that is reduced to four water. The outside looks very neat and comfortable. There's space for parking on the plot, which is concreted, and up to 4 cars can be parked. The corners of the house are decorated with white plates that give away elegance and harmony. The facility s mostly new construction. The entire space is enclosed with a metal fence.
Interior of the facility
The entrance leads to a spacious hall, which currently can be used as a living room, and then to the other rooms. The house has over 100m2 and according to papers 77m2. It has proper documentation, building permit and basement, ground floor, floor and attic can be built. Two additional facilities of 30m2 were also drawn up. The first impression when you enter the building is neatness and quality built construction.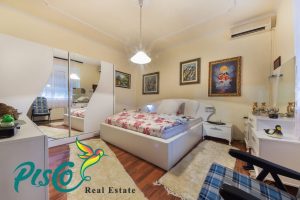 The rooms are large and spacious, and an unusual arrangement gives you the opportunity for eventual creativity if you want to change the way this place looks. Floors are ceramic and parquet, and the walls are leveled. It's sold with things that are classical and of high quality. The interior consists of two bedrooms, a hallway, an entrance hall, a living room, and a large glazed terrace. There are also two bathrooms. In order to get the ultimate impression you need to feel this space. Our impression is positive.
Conditions of sale and notes
This real estate is sold fully for cash , and Pisco Real Estate agency is authorized for this. The advantages of this property are the location, and the space that can be significantly upgraded. The property is 1/1 so that after the eventual purchase it can be quickly transfered to the customer. For any additional information, please feel free to contact us during working hours.