Location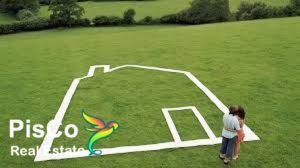 Plots are located next to each other in the proximate vicinity of the Faculty "UDG" in Donja Gorica. There are three of them. This location is slowly but surely gaining in importance, which is due to both the growing investment activity and the quiet and withdrawn area. The sale of plots in this location is also growing. Here you can find a faculty, then a number of business facilities ranging from furniture showroom to larger markets, auto-shows. There is also a large Wellness Center "Verde", a complex that is yet to gain in importance. In this part, along the river "Sitnica", the construction of a large promenade is planned, which is going to be a real attraction, as well as a construction of a tourist settlement.
The plots are registered and are clean proprietor sheet without burden and restrictions. Size of the plots is 500m2. Construction of a residential building that is permitted is p + 1 + pk. For those who want to secure a quiet life but in the proximate vicinity of the city, this place is the right thing. Not to mention that modern roads leading to the sea and towards the north are just passing nearby.
Conditions
We only accept payment in cash, but there's a possibility of the substitute for the apartment. For any additional informations, please feel free to contact our agent.